Editor-in-Chief of Earth Science Frontiers,
Academician Chengshan Wang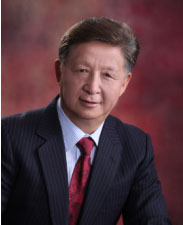 Introduction:

Born in 1951, Chengshan Wang has been mainly engaged in sedimentology research and teaching for several decades. He is a member of the Chinese Academy of Sciences (CAS), as well as a professor of the school of Earth Sciences and Resources at China University of Geosciences (Beijing), and the Vice-president of the International Association of Sedimentology (IAS).

Achievements:
As a scientist, he had made remarkable achievements in the Cretaceous paleoenvironment and paleoclimate, tectonic uplift and sedimentary response, and analysis of petroliferous basins. As a doctoral advisor, a large number of young geoscientists were cultivated under his guidence.

Projects:
He has chaired numerous national projects of National Natural Science Foundation of China (NSFC). Internationally speaking, he is the chief scientist of Continental Scientific Drilling Project of the Cretaceous Songliao Basin (SK-I, SK-II & SK-III). Also, he used to be the chair of IGCP 555 program and IGCP 463 program. Used to be the vice-president of IGCP-CHINA.

Awards:
He was honored Li siguang Geosciences Prize, National Award of Natural Sciences, had earned titles of "National Outstanding Educator", "National Outstanding Worker" as well as "Fellow of the Geological Society of America".(GSA)and is the editor in chief of Earth Science Frontiers.

Academic Thesis:
Has published more than 350 academic papers, a total of 18 Monographs (including textbooks, translations and International Series Publications) have been published.